---
---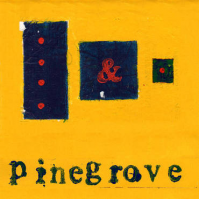 Formats
---

0811774026529

CD

£12.00

Expected 28th April 2017

---

0811774026512

Long Player

£22.00

Expected 28th April 2017

X

First time on vinyl and pressed as a double album. The vinyl version also includes a brand-new 16 page booklet featuring lyrics and photos documenting the band#ÇÖs earliest moments.
Label
---
Everything So Far
---
Pinegrove's Everything So Far is exactly what its title suggests - an anthology of all of Pinegrove's output up to the point of their breakout Run For Cover Records full-length, Cardinal. The collection encapsulates their debut LP Meridian, a number of EPs and even some singles like the captivating track Angelina and Cardinal favorite New Friends. Originally available only on cassette with a shorter tracklist. Listening to Everything So Far is a rewarding experience for new and old fans, as the time capsule of a tracklist shows Pinegrove developing a signature sound, maturing and learning with each song.
Tracklist
1. New Friends
2. Angelina
3. Problems
4. Need
5. Overthrown
6. Size of the Moon
7. Need 2
8. Namesake
9. V
10. &
11. Unison
12. Palisade
13. The Metronome
14. Mather Knoll
15. Over My Shoulder
16. Peeling off the Bark
17. Morningtime
18. Recycling
19. Sunday
20. On Jet Lag
21. Days