---
---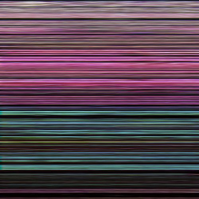 Formats
---

WIGCD396

CD

£10.00

Expected 21st April 2017

---

WIGLP396X

Long Player

£28.00

Expected 21st April 2017

X

Deluxe Triple Vinyl that includes a 12" featuring three bonus tracks recorded during the album's sessions plus a Download.
Label
---
Electric Lines
---
Electric Lines, the new album from producer Joe Goddard, is all about connections. The title refers to the colourful cables that link the modules in his Eurorack synthesizer and to the invisible wires that run between all the different kinds of electronic music that he loves. An apt title for a record which brilliantly unites the strands of his prolific career: member of Hot Chip and the 2 Bears, songwriter, producer, DJ, Grammy award nominated remixer and co-founder of the Greco-Roman label. Like Four Tet, Caribou and Jamie XX, Joe combines a thirst for experimentation, an instinctive understanding of the dancefloor and a love of left-of-centre pop music. Electric Lines confirms his place in the front rank of British producers.
Tracklist
1. Ordinary Madness
2. Lose Your Love
3. Home
4. Lasers
5. Human Heart
6. Children
7. Truth Is Light
8. Nothing Moves
9. Electric Lines
10. Music Is The Answer
11. Funk You Up
12. Bumps
13. Lose Your Love (Full Length Version)