---
---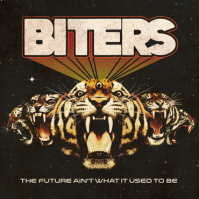 Format
---

817195020443

Long Player

£ —

Out of stock

Limited Signed Copies.

Label

---

The Future Ain't What It Used To Be

---

Recalling the early spirit and danger of rabble-rousing rock heroes, from Atlanta, Georgia, Biters have faithfully built upon their punk heritage and their love of 70's rock to deliver music that ignites, incites, and excites in equal measure. Possessing a heart full of rock 'n' roll, the band play foot stomping, fist pumping, spit-on-the-floor anthems possessed of a fighting spirit that refuses to give in.